Agere, has been founded by a group of highly qualified and experienced Corporate and Investment Banking professionals, with over 50 years of combined successful dedication to the provision of Debt, Equity and Strategic consultancy and advisory from positions in investment banking or corporate management in the Energy and Infrastructure Sectors.
It is our strong belief that, the combination of our demonstrated experience, senior management dedication and our values, underpinned by honesty, integrity, commitment, confidentiality and trust, represent a powerful tool to our clients success.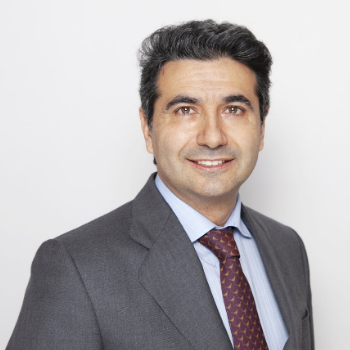 VICENTE JORRO
Vicente has more than 20 years of experience in Corporate Finance. Prior to founding Agere, Vicente held senior roles including: 2015-2016 Head of Business Development at Alantra Infrastructure Asset Management, 2011-2013 Global CFO of the Abengoa Group, 2009-2011 Head of Corporate Finance of Abengoa Concession Business and 2002-2009 Head of Structured Financing of Group Abengoa. Vicente has been responsible for structuring, negotiating, executing and closing debt and equity transaction in the energy sector for a value of over US $ 14bn.
Prior to his senior roles at Alantra and Abengoa, Vicente was a senior consultant at PwC Financial Risk and Treasury, and prior to that he had 2 years of experience as senior credit officer in different banks including HSBC, BBVA and ING in Switzerland and France.
Vicente was Member of the MedGrid Finance Working Group until 2013. Vicente holds a Bachelor of Finance from the European Business School (London-Paris). Languages ​​(Proficiency Level): Spanish, English and French.
Vicente Jorro has been a guest lecturer in finance at McDonough Business School at Georgetown University in Washington DC and at IAG PUC-Rio.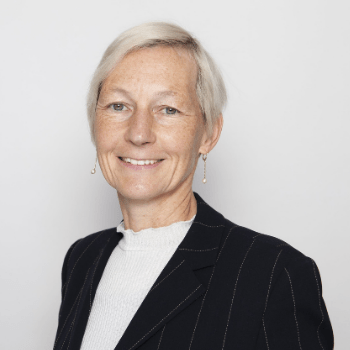 VERENA BATSCHKUS
Specialized in the Energy and Infrastructure sectors, with 8 years of experience in both industries through execution of transactions in an Investment Bank and 12 years in Corporate Finance. Prior to joining Agere, Verena held senior roles including: 2006–2018 CFO of Pillar Group BV, producer of silicon wafers for photovoltaic applications, 2002-2006 Senior Vice President of the Project Finance department of the German Bank HVB in Madrid and 1998–2002 Vice President in the Global Project Finance Department of HVB in Munich, Germany and London, UK.
Verena studied agricultural engineering from 1990 to 1997 at Munich's Technical University and terminated as PhD. From 2012 to 2017 she studied Spanish law at Universidad Europea de Madrid and is member of Madrid's bar association of lawyers. Languages (Proficiency Level): German, Spanish and English. Basic knowledge of French, Italian and Russian.
Verena was invited to teach at Escuela de Finanzas Aplicadas in Madrid in the module of International Finance.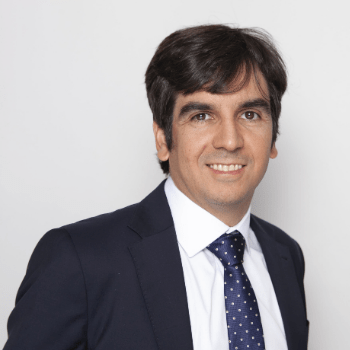 EDUARDO ESTEBAN
Specialist with experience in management and financing of international assets in the energy and infra sectors. During the last three years Eduardo has been responsible for the Abengoa's Asset Management Division and was actively involved in the global company restructuring process. In the previous years, Eduardo was also in Abengoa.
2015-2017: Deputy Managing Director for Latam.
2012-2014: Structured Finance Director for Latam.
He also worked as Finance Manager for the Abengoa's Mexican subsidiary.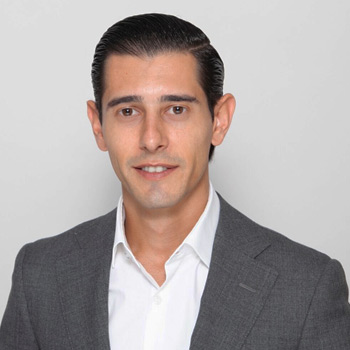 LUIS MORALES
Master degree in Industrial Engineering at Navarra University.​
Bachelor of Mechanical Engineering from Alfonso X el Sabio University.​
In 2020: Internship in Prodiel.  ​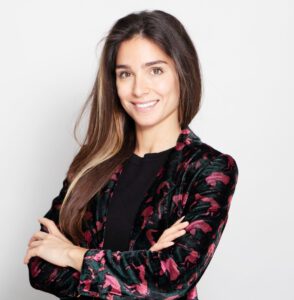 FRANCESCA SEPE
Master in Finance at "Florida International University", Advanced Course in Business Valuation at "New York University, Stern Business School" and Master in Energy Engineering. 
She worked as a Financial Analyst for the leading consulting firm in Italy "Business Integration Partners" on various energy and infrastructure projects. These projects focused on the analysis and prioritization of investments through the development of financial models for the main leaders of the energy sector.​
​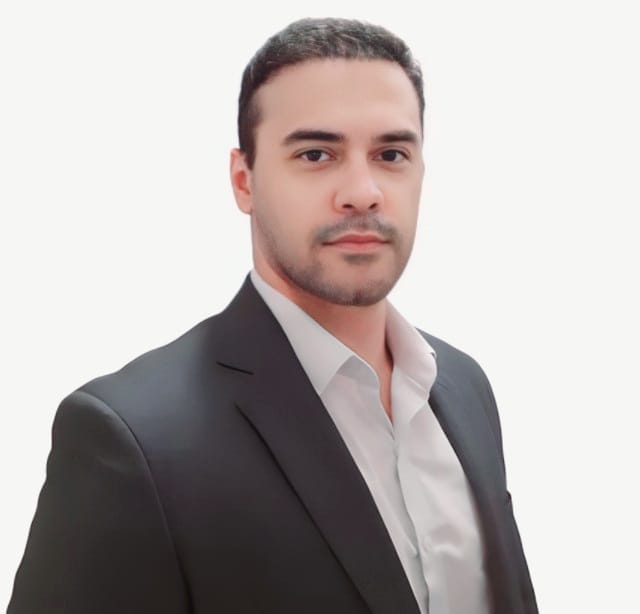 THALES AUGUSTO LEÓN FERREIRA
Thales holds a Bachelor's degree in Business Administration from the University of Sao Paulo and has worked in the financial market since 2017 in renowned institutions such as Rabobank.
He possesses over four years of experience in financial modeling and M&A transactions.
At Agere he is involved in M&A financial modeling, and market researchin his current role.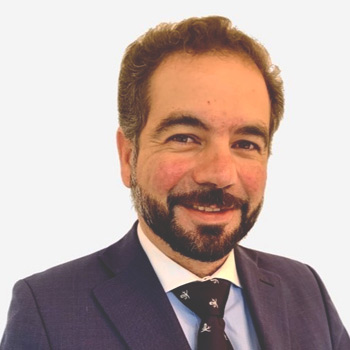 CARLOS DE LEMUS
Corporate finance and capital markets specialist with more than 14 years of experience. In-depth knowledge of investment banking products and solutions. Experience leading internal teams as well as external international advisors.
Senior Level Independent Advisor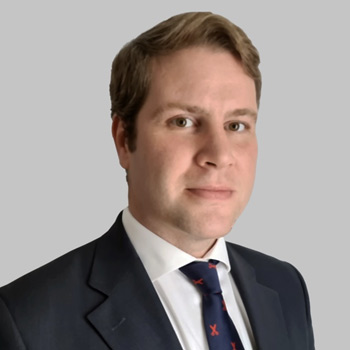 ALFONSO HERNÁNDEZ-MAURETA
Started his career at the Corporate Development Department of Grupo Ferrovial in 2008, where he conducted country analysis and research including renewable sector in US, Spain and East Europe, aswell as energy and Rail sectors in India. He was also leading the sale of ITR road in the US, worth USD 4Bn and participated in Cintra´s asset valuation for absorption by the mother company.​
In 2010 he moved to Crédit Agricole to lead the photovoltaic department in Spain, where he managed the financing and monitoring of photovoltaic energy projects, among them the biggest solar panel roof project in Europe at the time. He was also involved in other asset finance transactions in real estate, transport, agricultural, aircraft and industrial assets.​
He later moved to lead the Finance Department to an e-health start-up accelerated by Wayra developing tools for neuropsychological treatments. He designed financial strategy and company valuation.​
In 2018 he moved to the US to study an MBA at MIT. He focused on startup finance and valuations aswell as on identified opportunities to connect corporates with innovation hubs. He continues collaborating with MIT as an Independent Researcher looking for ways to foster innovation.​
He has a B.A. from the Comillas Pontifical University (ICADE). 
Senior Level Independent Advisor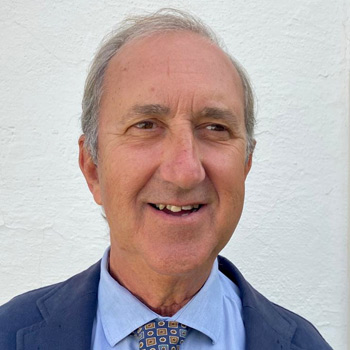 RAFAEL OSUNA
Industrial Engineer by the University of Seville and MBA by the University of Deusto.
Incorporated to Abengoa in 1988 developing engineering projects in the field of power electronics and control in charge of the design and manufacturing of power supplies for superconducting magnets at CERN, dedicating my activity to develop the R&D group, focused in superconductivity.
A collaboration with Ciemat in 1990 to develop parabolic through collector introduces me in the field of the solar R&D activities, consolidating with the promotion of new developments in international projects.
In 1999, as responsible of the Solar Group, started up the solar plant project PS10, and in 2001 the PV plant project Seville PV.
At the beginning of 2002 passed to be the Director of Abengoa Solar New Technologies and in 2010 Director of the Solar Complex (100 MWe Parabollic Through plant) in Ecija, Seville (Spain).
In 2013 he was working as Senior Advisor for the R&D group in Abengoa Research for Solar activities. In 2015 he was working as O&M General Manager of Abengoa Solar in South Africa.
And finally, in September 2018 he incorporated to Shouhang Europe as CEO until June 2021.
Senior Level Independent Advisor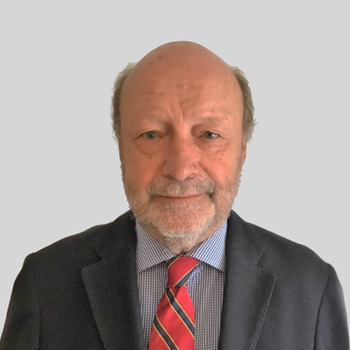 CARLOS DE CEVALLOS
Specialist in foreing trade and investment projects, with more than 30 years of experience in bilateral and multilateral financing.
Former General Director of Spain Foreign Expansion S.A., Company attached to the Secretary of State for Commerce of Spain.
Bachelor of Engineering from the Pontificia Comillas ICAI University.
Senior Level Independent Advisor