Agere Carbon Footprint
From Agere Energy & Infrastructure Partners, we are firmly committed to conducting all our operations with the utmost care and respect for the environment. In order to assess our environmental performance, we have conducted a comprehensive tracking of the company's Carbon Footprint during the year 2022. This process involves the collection and analysis of greenhouse gas (GHG) emissions activities, translated into CO₂ equivalent.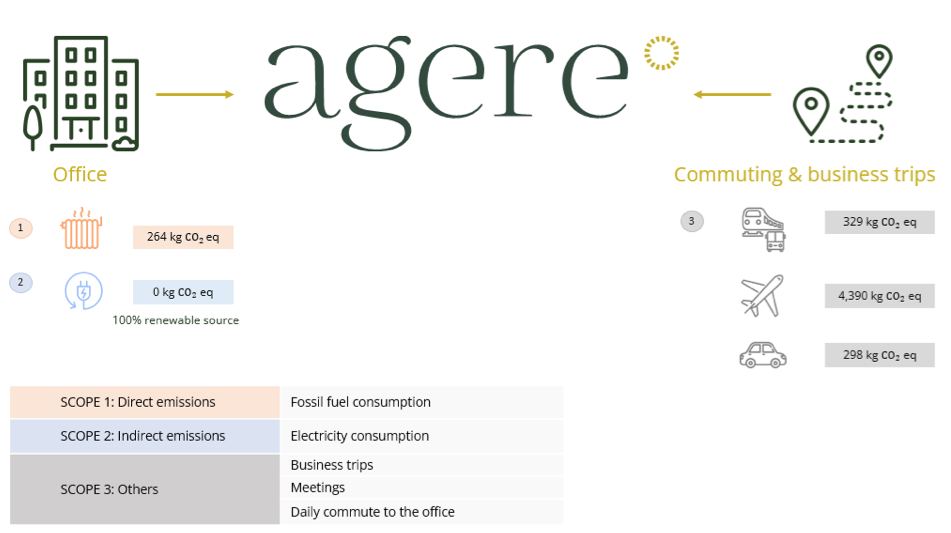 Figure 1. Agere emissions by scope, 2022
Aware of our important environmental responsibility, we have implemented a series of initiatives and measures to ensure that our practices are sustainable and aligned with the environmental objectives we have set ourselves. In this way, we strive to achieve better results progressively and consistently.
One of the measures we have implemented compared to previous years is contracting electricity supply from a supplier with a Guarantee of Origin (GoO). This accreditation assures us that the electricity supplied is generated from renewable energies and high-efficiency cogeneration. In addition, we are focused on expanding the use of electric vehicles, both for daily commuting to the office and for travel to meetings. Where this is not possible, we always try to choose the most efficient and environmentally friendly option.
Besides that, we are proud of collaborating with companies like GreeMko. GreeMko has a long experience in developing solutions for environmental management, carbon footprint calculation (scope 1, 2 and 3) and digitization on a global scale. It is a 100% Spanish impact company, specialized in the environmental area and carbon footprint calculation.
However, despite the implementation of these good practices, a progressive rise in CO₂ equivalent emissions per employee is inevitable due to the exponential growth of the company over the years. This increase is mainly due to the increase in the number of long-distance trips, particularly those involving the use of aircraft. As an international company, it is difficult to eliminate the use of this type of transportation since its necessity is becoming more common. Nevertheless, we strive to select the airline that generates fewer emissions.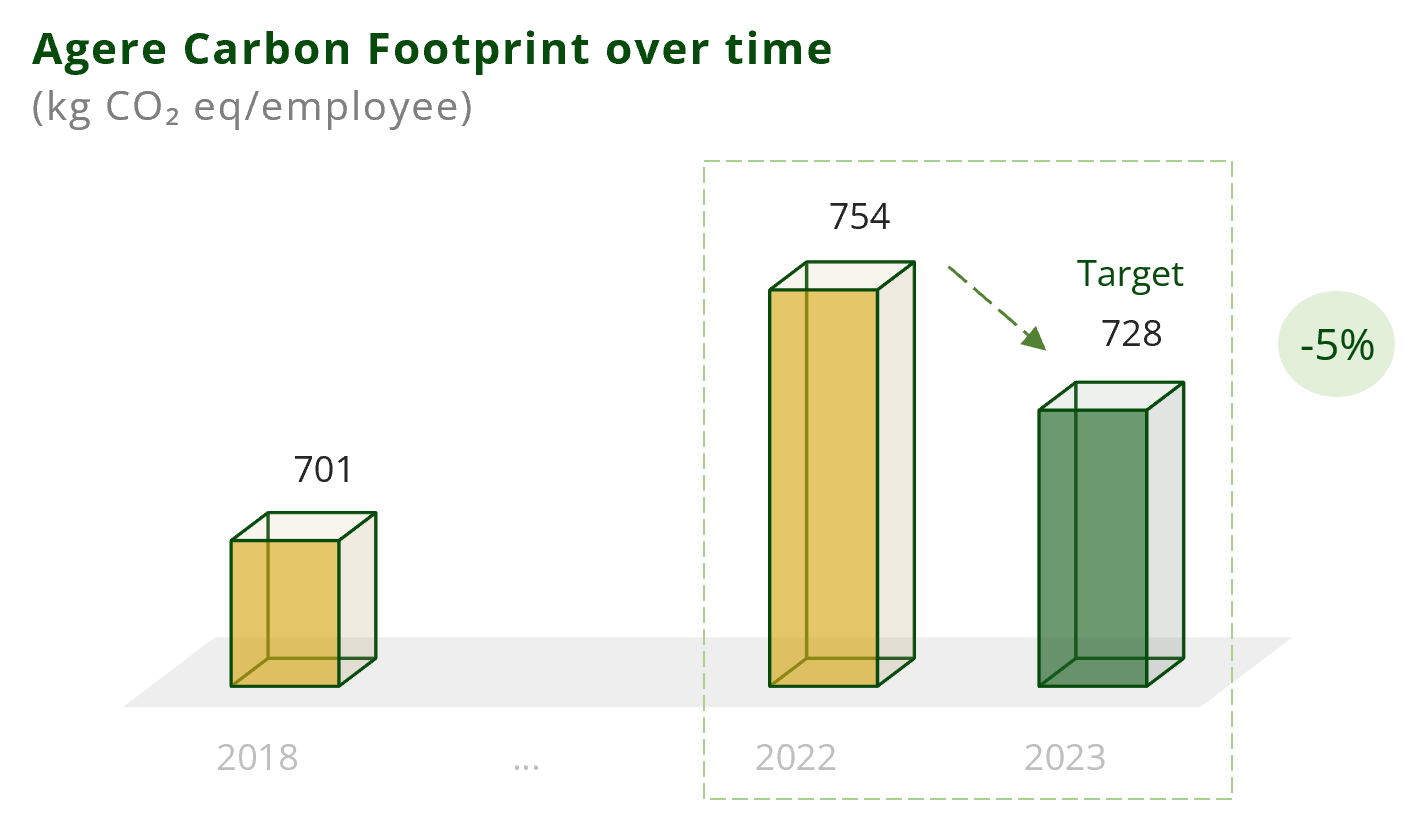 Figure 2. Agere emissions 2018-2023
In line with our commitment to minimizing the carbon footprint, we have set a target to reduce it by at least 5% by the year 2023. This reduction will be a significant step change, especially given the increasing trajectory of this company´s business since the first emissions calculation in 2018.
Despite the slight increase in emissions, it is important to point out that at Agere we position ourselves as a highly sustainable company with significantly lower emissions values than other leading companies in the sector.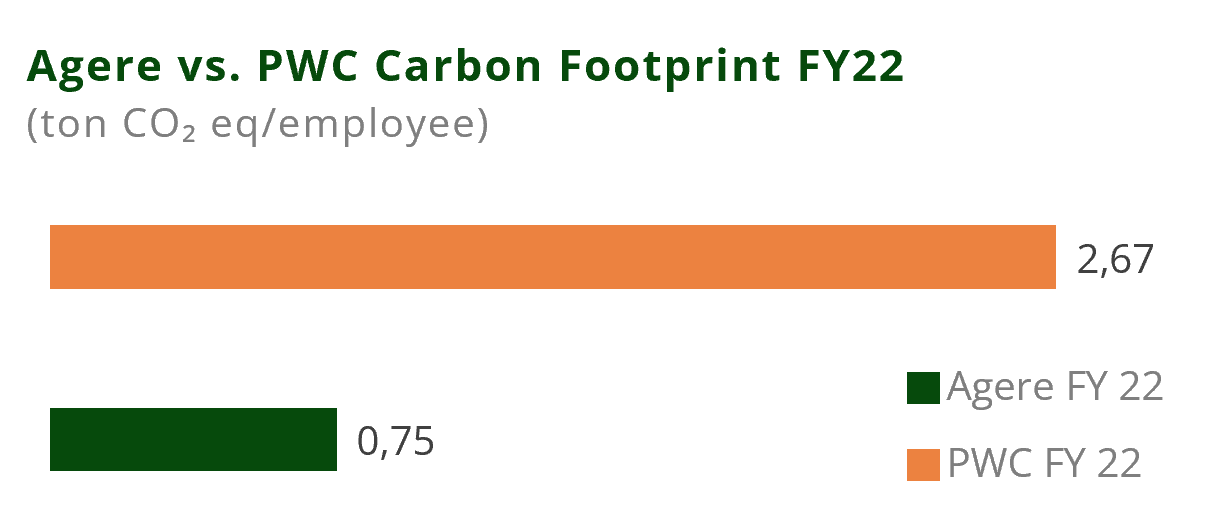 Figure 3. Agere vs. PWC 2022
In short, all these measures along with the sustainable projects we advise on, both in energy and infrastructure, achieve perfectly with Agere's environmental strategy, fundamental base of the company.