CASE STUDY: "SOLARBAY" · EQUITY SALE · RENEWABLES
Sale of 1,200 MWp Greenfield Photovoltaic Portfolio
Agere was appointed as exclusive financial advisor to Solarbay High Power, S.A. ("Solarbay") for the sale of a greenfield photovoltaic portfolio in Spain. The aggregate equity disbursement for the portfolio acquisition lays over 110M€, while the subsequent construction investment exceeds 720M€
TRANSACTIONRATIONALE
Solarbay has developed one of the largest greenfield photovoltaic portfolios in Spain and required an appropriate long-term equity partner capable of acquiring the equity interest in the portfolio and providing the related equity for construction.
PROCESS CONSIDERATIONS
Solarbay owns and develops a portfolio of 1,8 GWp of PV assets in Spain.
Solarbay sold its 100% stake in 4 SPV's to Total Solar. The portfolio's combined capacity reached 1,2 GWp.
Several closings within the portfolio, the first took place in March 2020, and next closing is expected to take place in September 2020.
KEYTAKEAWAYS
The transaction highlights Agere's capability to undertake highly complex transactions in Spain and elsewhere, under exceptionally challenging market conditions.
Agere was uniquely able to rapidly secure the required capital while maximising value for Solarbay.
Agere has a deep knowledge of Spain's renewable energy market combined with its ability to deal with global infrastructure investment firms.
SCOPE OFWORK
Definition of the selling strategy, reaching consensus within the shareholders of Solarbay and, the continuous review of the strategy.
Conducted a highly competitive bidding process with different phases and over 100 investors invited. Taylor-made selection process to grant the best suited investor able to cope with the portfolio's size along with its development and merchant risks.
Reviewed extensive project materials and permits including: meeting with the different stakeholders, Ministry of Energy.
Prepared in short order different teasers, process letters and NDAs for distribution to investors.
Prepared and presented Solarbay and the wider investment community a proposed valuation, scenario analysis, funding schedule, transaction structure and process.
Assumed primary point of contact for all interested parties, ensuring timely information flow and due diligence management
Assisted in the drafting, negotiation and finalization of final term sheets, shareholder agreements and share purchase agreements.
TRANSACTION OVERVIEW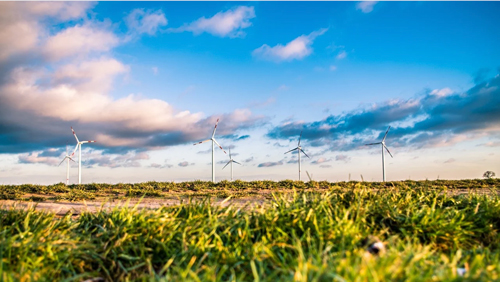 Type: Equity Sale
Transaction Value: €110m+
Sector: Photovoltaic
Location: Spain
Deal Close: March 2020
Advisor:

Client:
Investors: