CASE STUDY: "EOLO" · DEBT ADVISORY · RENEWABLES
PPA, Mezzanine and Senior Debt of 74 MW Greenfield on-shore Wind Portfolio
Agere was appointed as exclusive financial advisor to GREENALIA SA. ("Greenalia") for the project financing of a greenfield wind portfolio in Spain. The aggregate equity disbursement for the portfolio lays over 38M€, while the subsequent project finance debt exceeds 84M€
TRANSACTIONRATIONALE
Greenalia (ticker "GRN" BM) was awarded in May 2017 auction for 133 MW of wind assets in Spain with zero-floor subsidy, which meant the project was fully exposed to merchant power prices.
PROCESS CONSIDERATIONS
Greenalia approached the financing of the projects in different phases, adapted to the development stage of each project.
Several closings within the portfolio, the first took place in August 2019, the second will be in Dec.2020 and, the next one in April 2021.
KEYTAKEAWAYS
The transaction highlights Agere's capability to structure complex transactions involving PPA and non-recourse senior and mezzanine project finance debt.
After 6-months closing a PPA and a fully underwriting debt solution, the lender unexpectedly changed its debt-sizing criteria. Leverage was too low for our client. Agere was uniquely able to rapidly secure, within two month, a solution with another lender, Sabadell.
An innovative two-tranches debt solution was designed: Tranche A a fully merchant and, Tranche B, disbursement optionally if a PPA structure were closed.
In addition, a sub-holdCo mezzanine is being closed by the end of 2020, while maximising the leverage for Greenalia.
Playing a main role in assisting our client and Sabadell in the syndication of the loan: Liberbank, Bankinter, EBN Banco de Negocios, Banco CooperativoEspañol S.A.
SCOPE OFWORK
Definition of the financing strategy, reaching consensus with Greenalia and, the continuous review of the PPA structuring strategy.
Conducted a highly competitive bidding process with different PPA off-takers, mezzanine lenders and over 6 banks invited, including EIB.
Prepared and presented Greenalia to the wider lenders community a proposed valuation, scenario analysis, funding schedule, transaction structure and process.
Assumed primary point of contact for all interested parties, ensuring timely information flow and due diligence management.
Assisted in the drafting, negotiation and finalization of final term sheets, PPA agreements and financial agreements.
Reviewed extensive project materials and permits, and coordination with legal, technical and market lenders' advisors.
TRANSACTION OVERVIEW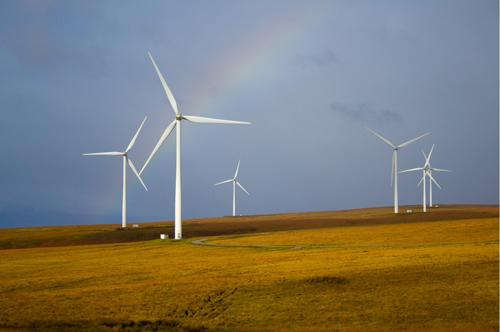 Type: PPA and Debt Advisory
Transaction Value: €84m+
Sector: Wind
Location: Spain

Deal Close: August 2019
Advisor:

Client:
PPA off-taker: Pending
Lenders: