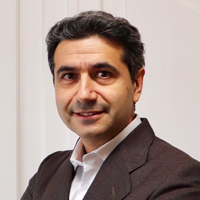 Vicente is a Managing Director and Founding Partner of Agere, with over 20 years experience in Corporate Finance. Prior to founding Agere, Vicente held senior roles including: 2015-2016 Head of Business Development at Alantra Infrastructure Asset Management, 2011-2013 Global CFO of the Abengoa Group, 2009-2011 Head of Corporate Finance of Abengoa Concession Business and 2002-2009 Head of Structured Financing of Group Abengoa. Vicente has been responsible for structuring, negotiating, executing and closing debt and equity transaction in the energy sector for a value of over US $ 14bn
Prior to his senior roles at Alantra and Abengoa, Vicente was a senior consultant at PwC Financial Risk and Treasury, and prior to that he had 2 years of experience as senior credit officer in different banks including HSBC, BBVA and ING in Switzerland and France.
Vicente was Member of the MedGrid Finance Working Group until 2013. Vicente holds a Bachelor of Finance from the European Business School (London-Paris). Languages ​​(Proficiency Level): Spanish, English and French.
Vicente Jorro has been a guest lecturer in finance at McDonough Business School at Georgetown University in Washington DC and at IAG PUC-Rio in.